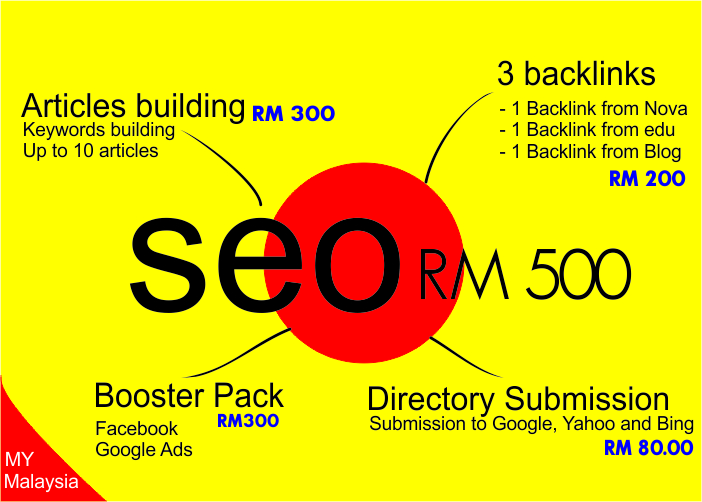 Web Design + SEO Package (Kedah, Perlis and Perak Only)
We will be releasing our basic SEO package for any small and medium companies in Kedah to enjoy the benefit of SEO.  Please understand that the SEO package is only RM 500 and this is a good promotion for any companies who wants to experience the power of SEO
Terms and condition
The price RM 500 includes SEO only. The price does not include web design
RM 500/monthly  is only valid for those registering before March 2016.
Starting from  June 2016, our SEO price above will start at RM 1000.
How is the SEO Build
We build using White Hat methodology.
All the backlinks are valid links with good google whitelist
If we handle the website, the RM 1000 will also include the IT Support for Advance package
This offer is only valid for Kedah, Perlis and Perak.
Special Bonus
We will be given up 10 dedicated IP along with reputable SSL cert for those who sign up for 1 year plan. Sound too good to be true right.